Here at Morton Ranch Dental, we completely understand when people say that they're hesitant to go to the dentist. Even something as routine as a tooth cleaning can be a major cause of fear for people, and if it comes to a toothache…forget about it! If you're one of those people who has a phobia of your dentist, we're going to work hard to change that.
What makes our Katy, TX dental clinic different?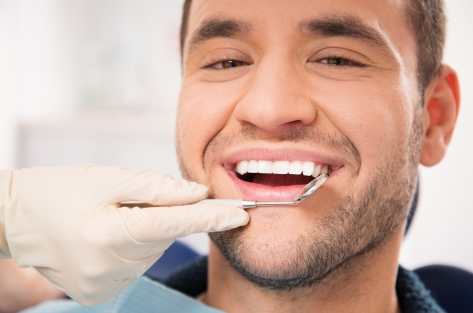 Going to the dentist shouldn't be a cause for concern. Our examinations are thorough, but we also want to make sure that the care we provide for you is comfortable as well. We also stay up to date with the latest in dental technology which is something that not every dentist is willing to do. The newest equipment makes the things that you used to feel uncomfortable over can now be taken care of with relative ease.
We want to do everything possible to make a visit to the dentist an experience that is not only beneficial, but also comfortable. That's why we've put a television in each exam room. This allows you to easily see x-rays by displaying what's going on in your mouth on a big screen. If you'd prefer, we can put on your favorite show on Netflix as well! How about that for comfort? If you prefer oral sedation or laughing gas, we can provide that as well. Each appointment will also end with a warm towel for maximum comfort.
If you're looking for a dentist in Katy, TX who understands the level of anxiety and fear that a trip to a dental clinic can cause, don't hesitate to contact us. We'd be happy to speak with you about your situation. Let us reassure you that we'll go above and beyond to make sure that you have the best experience possible.
A trip to the dentist doesn't have to be a source of frustration. Regardless of whether you need emergency dental care, tooth extraction, or you're suffering from a toothache, we're here to ensure that you get the best, most comfortable treatment possible. We know that visiting the dentist can be almost as painful as the toothache itself which is why we do what we do. Morton Dental Ranch is here to be the solution to the pain and not the cause of anxiety. Have more questions? Feel free to contact us any time.